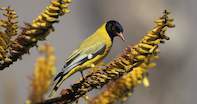 Find out everything you need to know to plan your holiday staying at accommodation close to Kruger National Park.
With the help of our travel guide for lodging close to Kruger National Park, you can easily plan your next trip in the area.
This might be the journey of a lifetime with its vast plains, variety of wildlife, and magnificent natural beauty.
Look forward to searching for the Big Five wildlife on a safari in Kruger Park and explore the nearby Panorama Route with its awe-inspiring vistas - including God's Window, Bourke's Luck Potholes, and Blyde River Canyon.
Find the best places to stay near Kruger National Park.