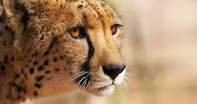 Read about all the exciting activities and interesting places you can visit close to Kruger National Park.
Of course, the highlight of staying close to Kruger National Park is going on a wildlife safari and exploring one of South Africa's best game viewing destinations, but there are many other fun attractions nearby.
Animal lovers will enjoy a visit to wildlife sanctuaries where you can have memorable interactions with Elephants and see orphaned baby rhinos. Learn more about conservation efforts to protect South African wildlife.
Nature enthusiasts will love all the adventure activities the area has to offer from hiking trails in the Sabie Valley to white river rafting in the Sabie River.