Places in Mpumalanga
Mpumalanga, a province in eastern South Africa, is home to the world-renowned Kruger National Park. Mpumalanga, zulu for the place where the sun rises, borders the nations of Swaziland and Mozambique. See game park accommodation in Mpumalanga below.

South Africa
Mpumalanga : Hazyview | White River (Kruger National Park | Malelane | Marloth Park) (Mpumalanga Lowveld | Komatipoort | Jock of the Bushveld Conservancy)

Situated just one kilometre outside Hazyview on the Sabie Road, Abangane Guest Lodge offers a prestigious haven in the heart of Mpumalanga and close to the world renowned Kruger National Park
Buhala Lodge is beautifully situated on the banks of the Crocodile River, overlooking Kruger National Park in South Africa
Experience luxury and observe an abundance of wildlife during this Bush Country getaway in Malelane near Kruger National Park and White River
Bushwise Lodge near Kruger National Park, lies on the Crocodile River and exposes guests to an excellent Big Five safari experience during their stay
Cambalala is located in the perfect area for self catering accommodation near Kruger National Park. Cambalala has excellent self catering accommodation
Casterbridge Hollow Boutique Hotel is situated in White River and invites guests to be accommodated in sheer luxury while being in close proximity with the Kruger National Park
Understated elegance and tranquility all forms part of the reasons to choose Country Boutique Hotel as your White River holiday destination.
Situated on the banks of the Crocodile River and overlooking the spectacular Kruger National Park, Crocodile Kruger Safari Lodge is a 4 star establishment
Dreamfields Guesthouse in Hazyview is close to all town amenities and within 10 minutes of the Kruger National Park. Other top Mpumalanga attractions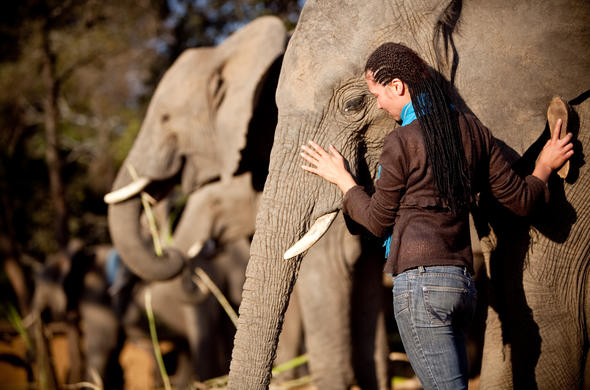 Fall in love with the gentle giants of Africa during an unforgettable elephant encounter at an elephant sanctuary on the banks of the Sabie River near Kruger Park
The Grand Kruger Lodge is a 4 star lodging in Kruger Park situated in the heart of the untamed bushveld. Providing a tranquil and relaxing setting
Hippo Hollow Country Estate is situated outside Hazyview on the Sabi River between the Drakensberg Mountains to the west and the low-lying bushveld
The Hotel Numbi and Garden Suites in Hazyview accommodates guests in stylish suites and exposes them to endless game viewing opportunities in Kruger
No visit to the lovely town of Komatipoort will be complete without staying at this lodging near Kruger National Park. Nestled in beautiful and tranquil surroundings
Kruger Park Lodge is where one finds the balance between the pristine nature of earth's natural wonders, relaxation, comfort and world class service
As a privately owned game reserve near Kruger Park, Likweti sets out to achieve high levels of service and hospitality. Accommodation is 1 of 3 camps
Guests at the Mjejane Game Reserve Lodge will find the perfect riverside setting deep in the South African bush adjacent to Kruger National Park
Oliver`s Restaurant & Lodge in White River, Mpumalanga, South Africa is a charming country retreat with European charm, located 25km away from Kruger National Park
Pestana Kruger Lodge Safari & Spa Resort is just 150 metres away from the most important entrance on the south side of the Kruger National Park
Plumbago Guest House offers visitors a peaceful space to relax while exploring the surrounding area. Plumbago accommodates guests near the Kruger Park
Visit the scenic White River in Mpumalanga, and stay in the family-friendly Premier Hotel The Winkler close to Kruger National Park
The Protea Hotel Kruger Gate offers guests luxurious accommodation in the African bush. This hotel near Kruger is located at the Paul Kruger Gate of the Kruger National Park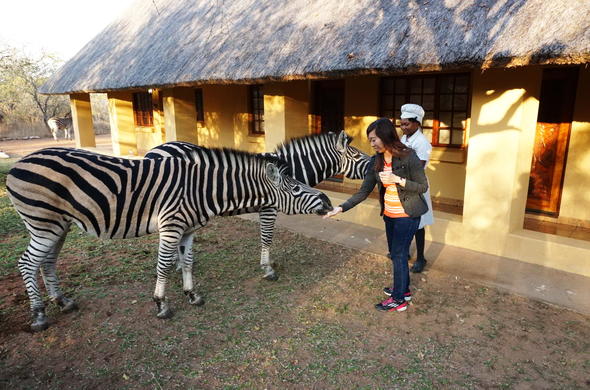 Royal Kruger Lodge is an intimate lodge near Kruger National Park and offers great personal service in the heart of the wilderness of Big Five country.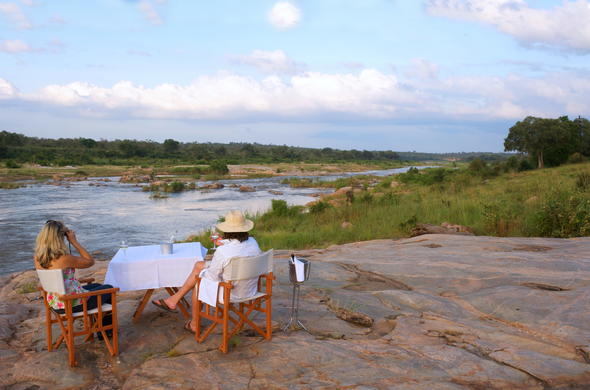 This 8 day Nature Retreat to Greater Kruger Park is the opportunity to enjoy romantic self-drive excursions from destination to destination, venture on exciting safari
Summerfield's is a breathtaking retreat, gently nestled in a secluded valley near Hazyview in Mpumalanga, South Africa. Re-ignite your senses